Client Library
Every client entered into the system is automatically saved and organized in your client library. Here you can view all of their current and previous projects, billing information, as well as private notes you want to keep on the client.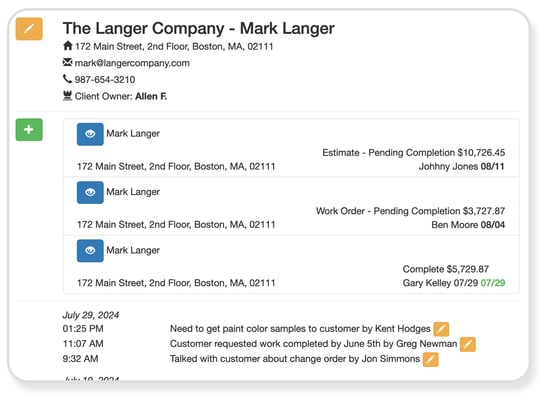 Automated Emails
Estimate Rocket handles the tedious task of following-up with clients using Smart Automated Emails that automatically write and send themselves out based on a schedule you determine. Now you can stay in touch with clients without having to lift a finger.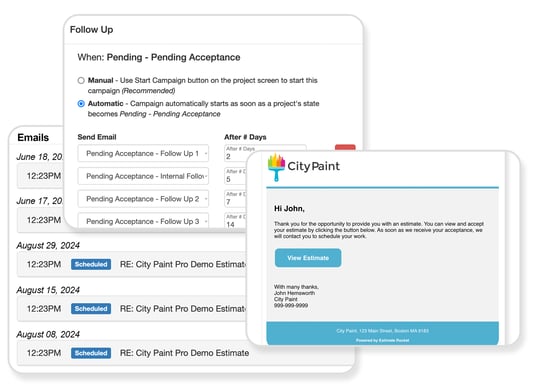 Schedule Events
The integrated calendar allows you to schedule your on site appointments with your clients and will automatically organize your schedule for each day. Even sync up to iCal, Google Calendars, and other third party services.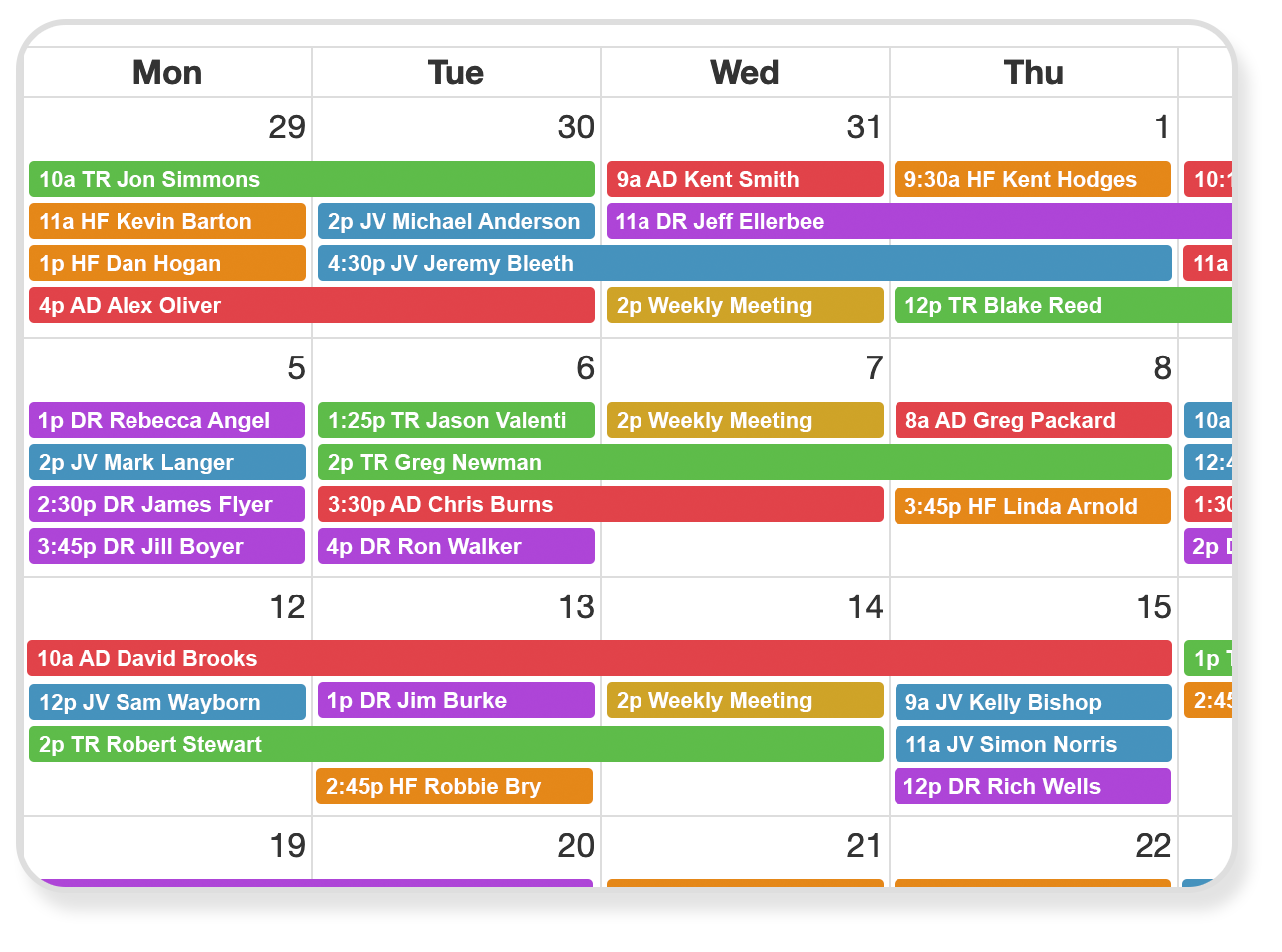 Smart Search
The powerful search bar allows you to find projects in seconds using project information or custom #tags that you can add to any project. The active search will begin delivering results the moment you begin typing. Searches can be further refined by adding filters that can give you very granular results so you can always find what you are looking for.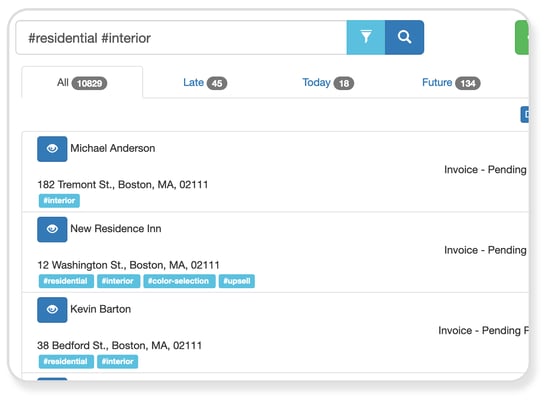 Address Mapping
Using the address information you enter on your projects, you can instantly search and view them on a map. One-Click-Directions will automatically plot directions to every appointment of the day.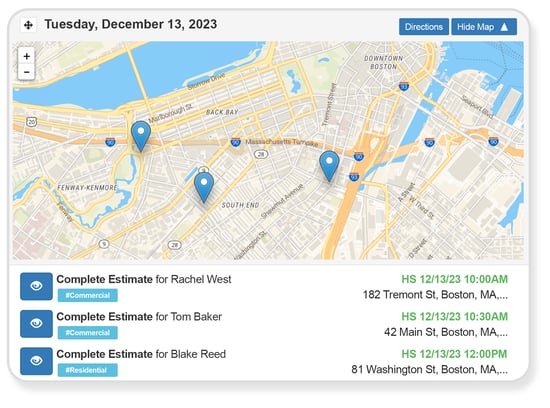 Internal & Client Notes
Estimate Rocket features two separate note systems that allow space to record notes that will be displayed on documents delivered to clients as well as a space for internal notes that only your business can view.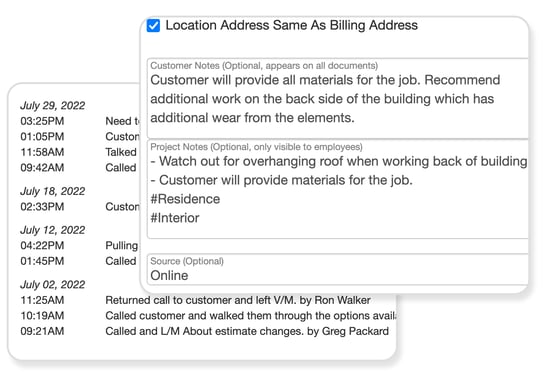 Payment Tracking
Easily track deposits and payments made by clients in real time dynamically updating project due amounts and creating transactions for your reports and accounting.