Dashboard
Find the most updated information on every project with the Dashboard. Quickly view scheduled appointments, tasks, current project statuses, and more.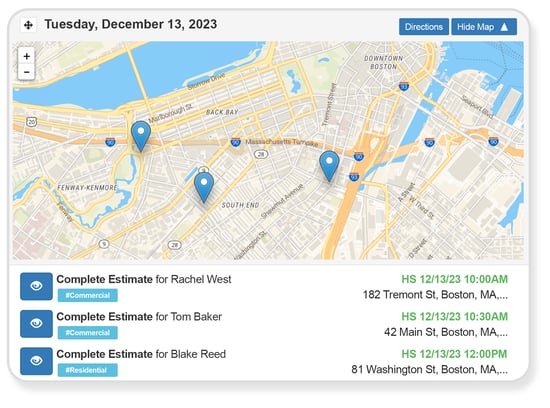 Job Information
Track the details of every project in one place where it can always be found and never go missing. Constant syncing with the cloud ensures data is backed up and will never need to be double entered.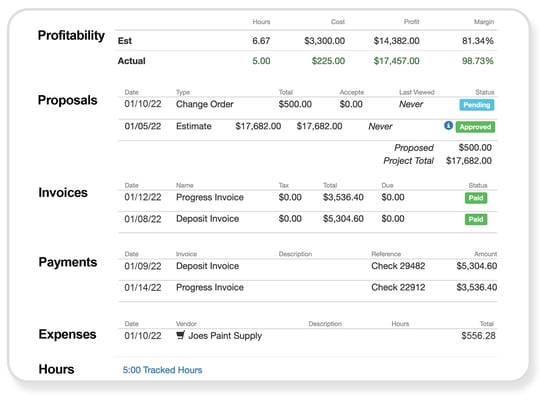 Schedule Events
The integrated calendar allows you to schedule your on site appointments with your clients and will automatically organize your schedule for each day. Even sync up to iCal, Google Calendars, and other third party services.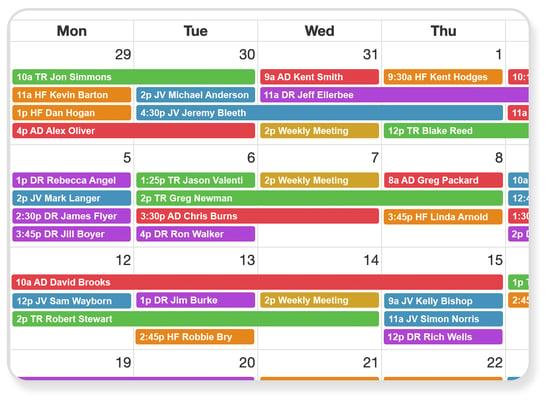 Set Reminders
The automated workflow helps keep every project moving by allowing users to set reminders for tasks. Now you can deliver on time, every time.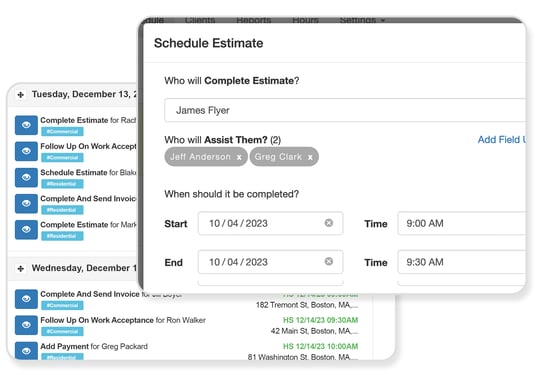 Financial Reports
View real time reports and know exactly where every job stands. At a glance, track where your projects are coming from, who is closing the most sales and who is completing the most projects. Summary reports that give you the overview let you drill into the details with a click, all the way to the project details.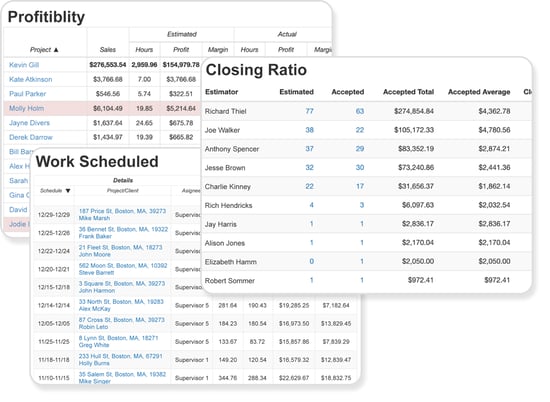 Integrations
Easily integrate with thousands of platforms using Estimate Rockets direct integration with Zapier. Send invoice and payment information directly to Quickbooks online or have clients book appointments through Calendly and Estimate Rocket will automatically create a new job that will appear on your dashboard.