Custom Templates
Custom Industry Templates allow you to get more work done in less time. Our templates build in all the complex calculations to simplfy the estimators job and prevent costly estimating errors. Choose from one of our built in templates or we can customize one specifically for your business.
Pre-built Estimate Builders
Select from a list of pre-built, Industry Specific Estimate Builders that will let you estimate jobs in minutes. Produce consistent, profitable estimates that become professional proposals for your clients in seconds.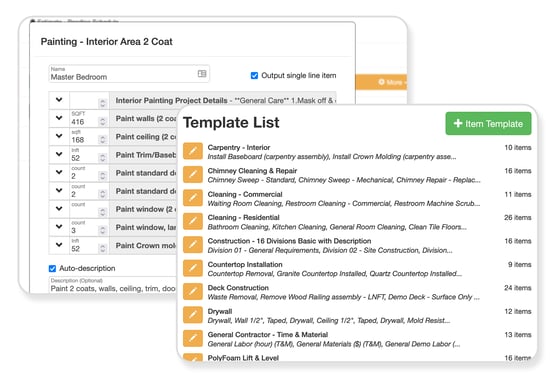 Customize
You can customize the pre-built Estimate Builders or build your own. All of the Estimate Builders can be based on Production Rates which allow you to estimate by measuring and counting the requirements for your Job instead of just guessing.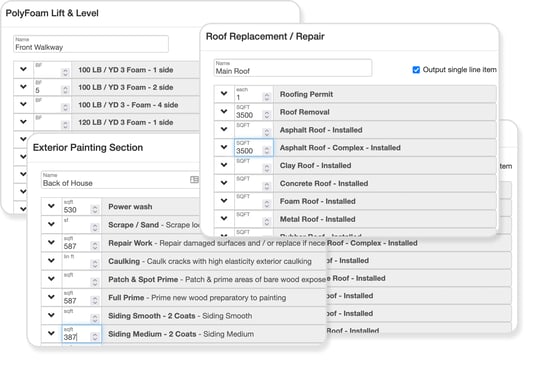 Done for you
Just ask and we can customize a pre-built Estimate Builder or create a new Estimate Builder for you. Just send us an old form or spreadsheet you have used in the past and we can create it for you in Estimate Rocket.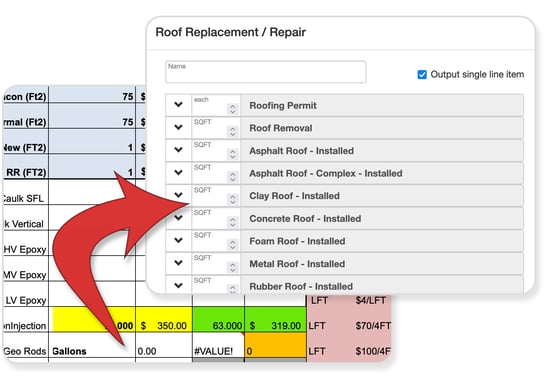 Growth Systems
Planning on Growth, once you have dialed in your Estimate Builder to your company's way of doing business, training new team members takes days instead of years. Every Estimate is done quickly, consistently and profitably.