Simple pricing with no commitment
STANDARD
$25
a month per full user
Create and Send Estimates & Invoices
Customizable Estimate Templates
Track Payments and Client History
Sales and Project Reports
Access From Any Device
Support and Training Included
Most Popular!
PROFESSIONAL
$35
a month per full user
All STANDARD features plus:
Automated Email Follow Ups
Online Acceptance & Signatures
Accept Credit & Debit Card Payments
Task and Appointment Scheduling
Employee Time Tracking

ⓘ
ENTERPRISE
$55
a month per full user
All PROFESSIONAL features plus:
Cost Based Estimating
Labor & Expense Tracking
Job Profitability Reporting
Estimated vs Actual Cost Analysis
Additional Customization Options
VOLUME
$250
a month + $10 per full user
All ENTERPRISE features plus:
Discounted Employee Pricing
Every plan includes a 30-Day free trial with unlimited access. Your credit card won't be charged until the end of the 30 day trial. Cancel anytime with no commitments.
ⓘ
Time tracking can be enabled for any full user. Field users can be added for $10 a month per user and are limited to clocking in and out and sending notes from the field.
---
Our company decided to give the one-month free trial a go after frustration with our previous CRM and relying on multiple programs to schedule, email, invoice, etc. In less than a month, Estimate Rocket has transformed the way we do business! The amount of time we save due to this easy-to-use yet all-encompassing software is priceless--at a completely affordable price! I highly recommend Estimate Rocket for an all-in-one, user-friendly service.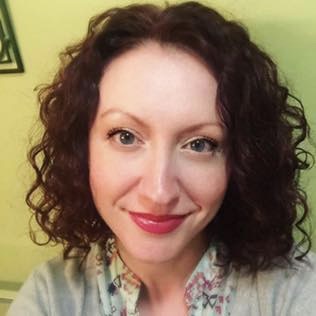 Estimate Rocket is the best CRM and quoting program I have ever used! It makes my life much better, I save time getting quotes out, I save time with follow up email campaigns, I am able to carry all my customer and job information around on my phone! The support is phenomenal, just ask and the staff will bend over backward to help. I tell everyone I talk to how great it is!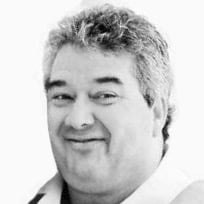 ---
Frequently Asked Questions
How does the 30-Day free trial work?
You receive unrestricted access to Estimate Rocket for 30-Days, after which the credit card you used to sign up with will be charged.
What if i pick the wrong plan?
You can always switch between plans at anytime even if you're still on the free trial.
Is there a long term commitment?
Nope! What you see is what you get, there are no long term contracts and you can cancel your subscription at anytime.
How do I cancel my subscription or trial?
You can easily cancel your subscription at anytime on the Account Billing Page.
Will my data be safe?
Yes. Your data is backed up daily in secure facilities off site to prevent data loss.
Do I have to install any software?
No. Estimate Rocket is an online application that you use in your web browser on your computer, tablet or phone.
---
Where to start? As a company we realized in early 2014 we were in desperate need of a software. We had grown so much as a company it was almost impossible to keep up with all the different threads of communication and multiple spreadsheets we were using. So as a result we began the quest of one month trials and demos offered by others. We easily demoed 10 different softwares. We continued on this journey for over a year because we just couldn't find one that fulfilled all of our criteria. We now have over 14 months using Estimate Rocket and I am as confident now as I was on day 1 that we have made the best decision in using this software.