Competition is tough, you need to make sure your service business is professional and profitable.
We can help.
Maximize your profit with Estimate Rocket
The most comprehensive platform to run your entire service business from lead to paid.
Close more sales with professional customized proposals and automated follow ups
Make sure you don't lose money on your jobs with detailed costing and simple expense tracking
Keep estimates fast and consistent with item templates pre-built for your industry to get more work done in less time
Understand your business with detailed reporting & analysis
Manage and communicate with your workers with time tracking with GPS location, notes, photos, files and work orders
No missed appointments - schedule estimates, work, and other tasks to ensure that the project stays on track
Schedule your contractors and ensure they are coordinated with the rest of the job
Ensure you're on the same page with the customer to avoid costly conflicts and rework with electronic signatures and a convenient client portal
Keep vital documentation together with photos and unlimited file storage
Never forget vital customer information with CRM (Client Relationship Management) features
Get paid sooner with electronic invoicing and payments
Hassle-free experience Access Estimate Rocket from your mobile device, tablet or computer. Get in, connect with your customer virtually, and get back to doing your job.
No software to download or keep up to date Estimate Rocket is cloud-based and updates are instant
Rated World-Class by our customers, backed by our top-rated support
Explore all that Estimate Rocket has to offer for 30 days for FREE. Your card will not be charged today.
$59 per full user per month after the 30 day free trial is over. Field users can be added for $10 per month and can view work orders, add photos and notes to a job, and clock in and out.
Professional Start-Up Services Included FREE for a limited time - a $450 value
Due to the financial constraints every business is feeling, we're including our professional startup services (normally $450) for free:
45-minute live personalized training session
Terms and Conditions Customization
Configuration of a basic Zap (for connections to other software you may have)
Data Clean-Up and Prep for Import (Client list, items/services, photos)
Assistance setting up your templates and adapting Estimate Rocket to your business
Have lots of users, want an annual plan, or just getting started? Connect with us to find out how to tailor a plan for you.
---
Our company decided to give the one-month free trial a go after frustration with our previous CRM and relying on multiple programs to schedule, email, invoice, etc. In less than a month, Estimate Rocket has transformed the way we do business! The amount of time we save due to this easy-to-use yet all-encompassing software is priceless--at a completely affordable price! I highly recommend Estimate Rocket for an all-in-one, user-friendly service.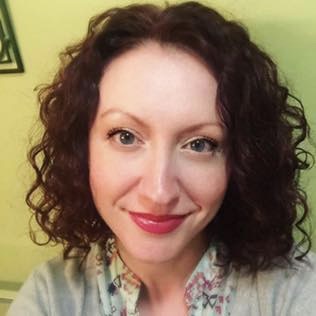 Money Back Guarantee

Our goal is for Estimate Rocket to help you improve your business. If you are not completely satisfied you can cancel at any time, and we will refund 100% of the payments you made in the first 90 days.
Estimate Rocket is the best CRM and quoting program I have ever used! It makes my life much better, I save time getting quotes out, I save time with follow up email campaigns, I am able to carry all my customer and job information around on my phone! The support is phenomenal, just ask and the staff will bend over backward to help. I tell everyone I talk to how great it is!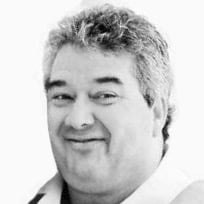 ---
Frequently Asked Questions
How does the 30-Day free trial work?
You receive unrestricted access to Estimate Rocket for 30-Days, after which the credit card you used to sign up with will be charged.
What if i pick the wrong plan?
You can always switch between plans at anytime even if you're still on the free trial.
Is there a long term commitment?
Nope! What you see is what you get, there are no long term contracts and you can cancel your subscription at anytime.
How do I cancel my subscription or trial?
You can easily cancel your subscription at anytime on the Account Billing Page.
Will my data be safe?
Yes. Your data is backed up daily in secure facilities off site to prevent data loss.
Do I have to install any software?
No. Estimate Rocket is an online application that you use in your web browser on your computer, tablet or phone.
---
Where to start? As a company we realized in early 2014 we were in desperate need of a software. We had grown so much as a company it was almost impossible to keep up with all the different threads of communication and multiple spreadsheets we were using. So as a result we began the quest of one month trials and demos offered by others. We easily demoed 10 different softwares. We continued on this journey for over a year because we just couldn't find one that fulfilled all of our criteria. We now have over 14 months using Estimate Rocket and I am as confident now as I was on day 1 that we have made the best decision in using this software.