Trade Specific Estimating Templates
Save time and present professional-looking proposals on-site with Estimate Rocket's Item Template feature. Quickly add multiple items by entering measures and counts, and generate instant documents for accurate pricing and visually appealing estimates.
Estimate Rocket's costing feature provides real-time insight into job profitability. Add costing information to each item and instantly view estimated hours, labor, materials, and profit to create accurate and profitable estimates.
Whether you need to provide a fully detailed breakdown or summarize the estimate, our platform makes it easy to customize and adjust your estimates to meet the needs of each proposal and job.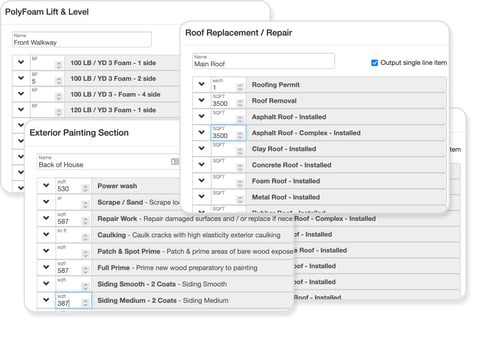 Professional Documents
Convert estimate details into professional documents with Estimate Rocket. Create fully customized proposals, invoices, work orders, or change orders, complete with terms and photos to enhance the professionalism of your business.
With just a simple click of a button, effortlessly transform job details into fully formatted proposals, invoices, work orders, or change orders that can be customized on a per-document basis and include terms and photos.
Tailor the terms, conditions and contracts that appear at the bottom of your documents and personalize their appearance and layout to your preference.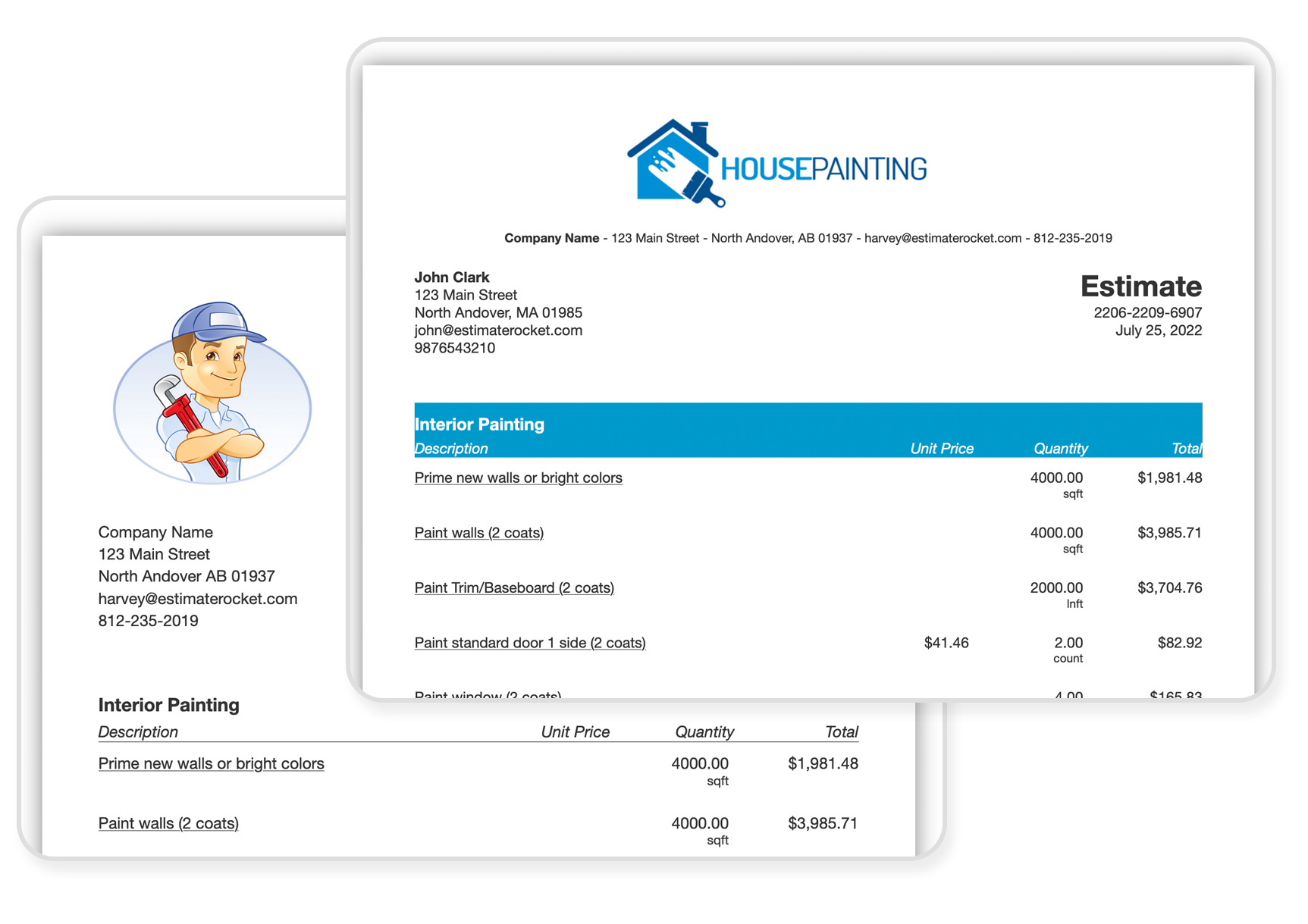 Customer Portal w/ E-Sign
Every customer is granted 24/7 access to their private online portal, allowing them to view documents and communicate with you through chat messaging.
The Customer Portal is designed to work seamlessly with any web browser and provides a fully responsive experience, enabling customers to easily access your documents from any device or screen size for an optimal presentation.
Effortlessly monitor and manage the documents housed in a customer's portal while also keeping track of their viewing or signing activity.