Dozens of Unique Reports
Estimate Rocket's reporting features are designed to help you quickly and easily assess your business's health. The summary report, for instance, provides a bird's-eye view of 10 crucial aspects of your business on a single page, making it a convenient way to stay informed and make informed decisions.

Enhance your business insights by visually examining data through distinctive, customizable reports. Utilize filters to tailor content and generate perceptive analyses. Drill down into details on any total.

Tags serve as customizable search identifiers in Estimate Rocket, applicable across various functions and within reports, streamlining data retrieval and organization.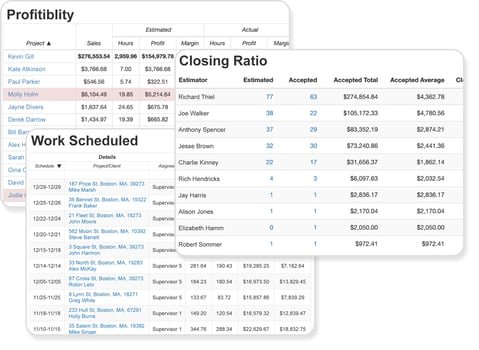 Real-Time Reporting
Estimate Rocket simplifies data access by providing real-time reports that consolidate information from projects across all devices, ensuring you always have the most up-to-date insights at your fingertips.

Effortlessly access the data you need by employing filters, sortable columns, date ranges, and a search bar capable of recognizing custom tags from projects, streamlining information retrieval.

Reports adapt to all device sizes, ensuring seamless data accessibility, whether you're on-site, at the office, or enjoying a vacation.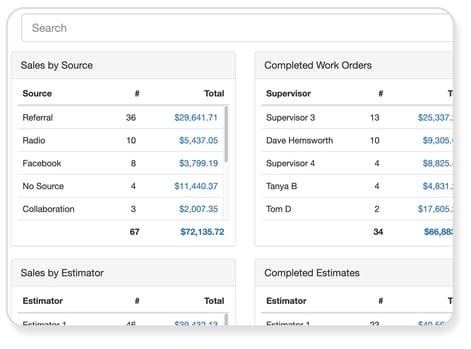 Export Reports
Every report is exportable as a CSV file, ensuring compatibility with diverse programs like Excel and Google Sheets. Benefit from the flexibility to customize data manipulation to suit your requirements. Reports featuring custom filters and search parameters are also included in the export.