Automatic Invoicing
With Estimate Rocket, you can rest assured that no invoice will go unnoticed. As soon as a project is marked as complete, the software automatically generates a polished, professional invoice and sends it directly to the customer.

Effortlessly keep tabs on the status of your invoices, whether they've been paid or are still outstanding, using the project dashboard or the reports page.

Customers have access to a private online portal where they can view both current and past invoices at any time, day or night. Additionally, invoices can be paid instantly via credit card for added convenience.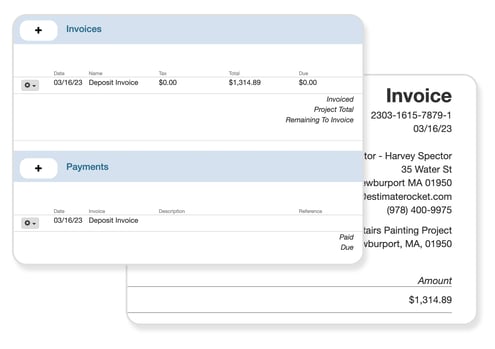 Credit Card processing
Customers have their own private online portal, available 24/7, where they can view documents such as invoices and pay them instantly using any major credit card.

Accepting invoice payments by credit card means that funds are deposited directly into your bank account, making it easy to receive payments from customers regardless of their location.

The system automatically records all paid invoices, ensuring that they are reflected accurately in the project and in reports.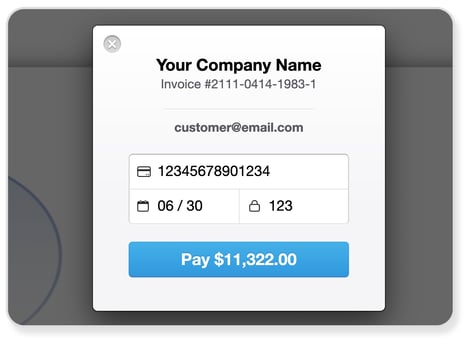 Automated Follow Ups
Eliminate the hassle of chasing down customers for proposal approvals or invoice payments by automatically sending follow-ups after an invoice is sent, keeping your customers informed and up-to-date on pending invoices.

Tailor the content, styling, and frequency of each follow-up to your customers by customizing them to fit your specific needs.

Define the email templates used and set the number of follow-up emails to be sent when a campaign is active for a customer. You can also set the number of days between each email to ensure that the follow-up emails are sent over a period of time that you can define.