Daily Dashboard
Every user's dashboard provides a clear and concise view of the day's tasks and appointments. This allows users to quickly see what needs to be accomplished and prioritize their workflow accordingly. Additionally, future and late assignments can be easily accessed with just one click, ensuring that users stay informed and on top of their schedule at all times.

Estimate Rocket streamlines project management by providing action buttons for every project on the dashboard, allowing users to quickly accomplish tasks without the need to open each project individually. With just a few clicks, users can assign tasks, set due dates, and communicate with team members, all without ever leaving the main project page.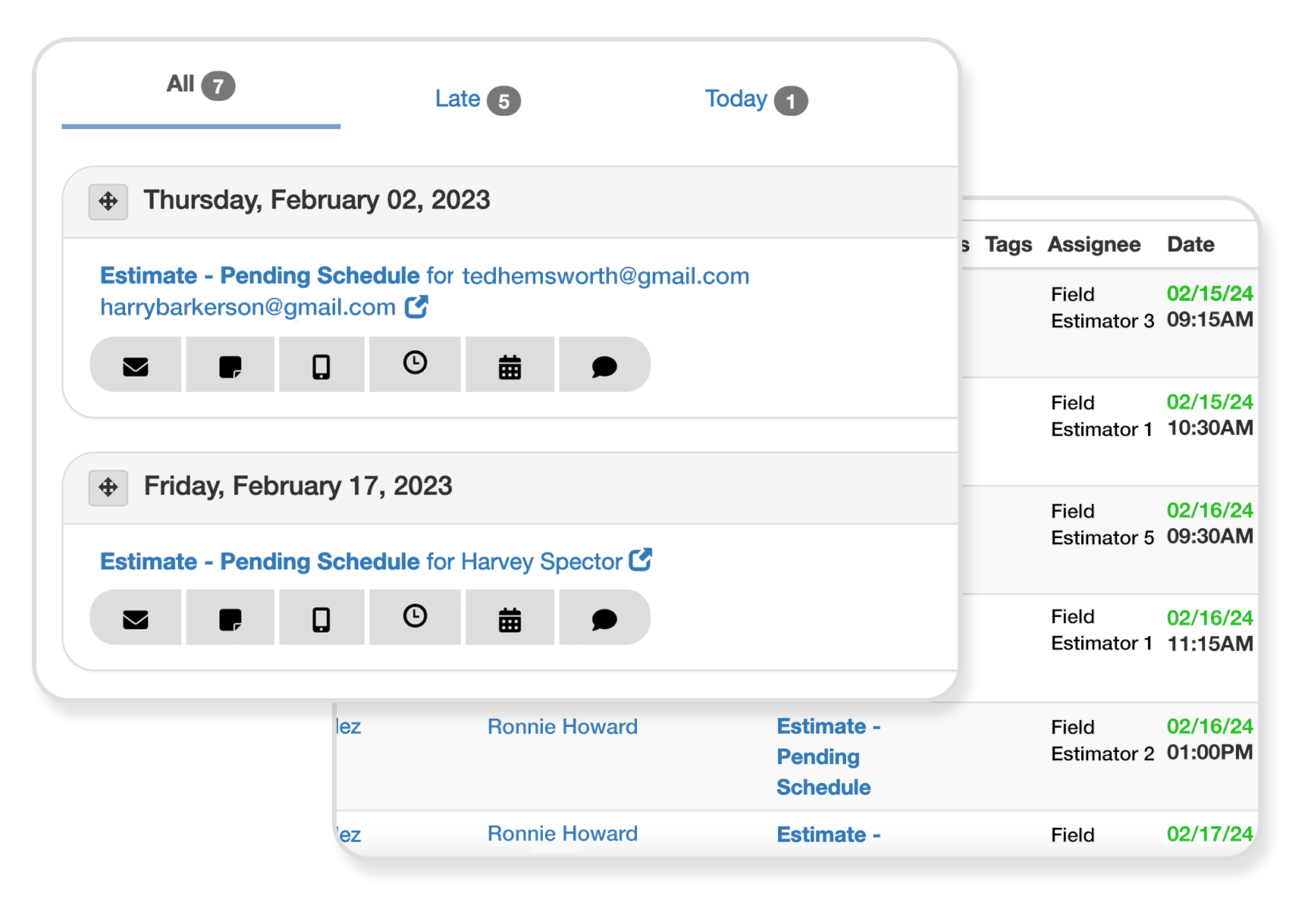 Team Accountability
Each assigned task features user and completion date records to ensure accountability and momentum, enabling continuous progress.

Estimate Rocket's comprehensive reports provide an overview of ongoing work and deadlines, facilitating quick identification and resolution of any issues that may arise.

Our Account Activity page provides a comprehensive log of all user actions within the application, simplifying auditing and record keeping.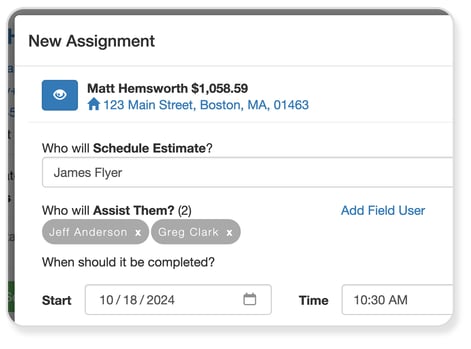 Email & text notifications
Maintain seamless team communication and alignment through SMS/text message and email notifications that instantly inform team members of any schedule or assignment changes.

Our in-app notifications and @mentions provide users with real-time updates on changes to their schedules and specific events in projects, keeping them informed and up-to-date.

By mentioning a user in a note, they will automatically receive a notification of the note, immediately bringing them up to speed on the conversation and keeping them informed.