Do More In Less Time
Estimate Rocket automates your businesses most important processes reducing your reliance on multiple workflows and software platforms. The cloud-based system puts every feature at your fingertips whether you're in the office or on site with a customer. Keep projects on track and clients happy by keeping information easily available so you can make the right decisions while providing exceptional service.
Estimating & Sales
Creating impressive proposals has never been easier with Estimate Rocket's easy-to-use business templates. Leave a lasting impression with professional paperless estimates and invoices you can create and deliver to clients in seconds.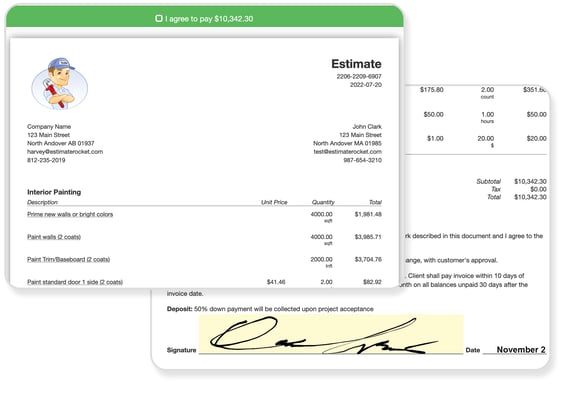 Job & Client Management
Keep your clients most important information organized and at your fingertips 24/7. The system automatically saves and organizes current and previous jobs, contact information, notes, and more.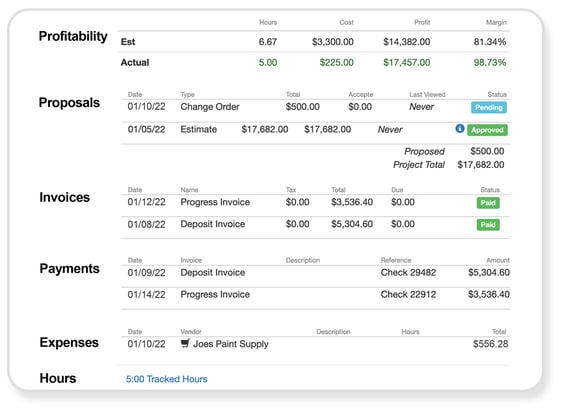 Powerful CRM Tools
Stay connected with customers with tools that keep you more responsive then ever before. Automated reminders and appointment scheduling let you know when to take action. Automated Follow-Ups stay in touch with your customers automatically.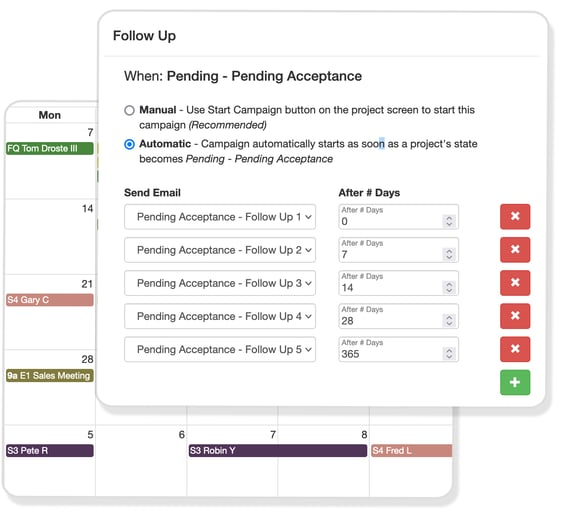 Schedule Events
The integrated calendar allows you to schedule your on site appointments with your clients and will automatically organize your schedule for each day. Even sync up to iCal, Google Calendars, and other third party services.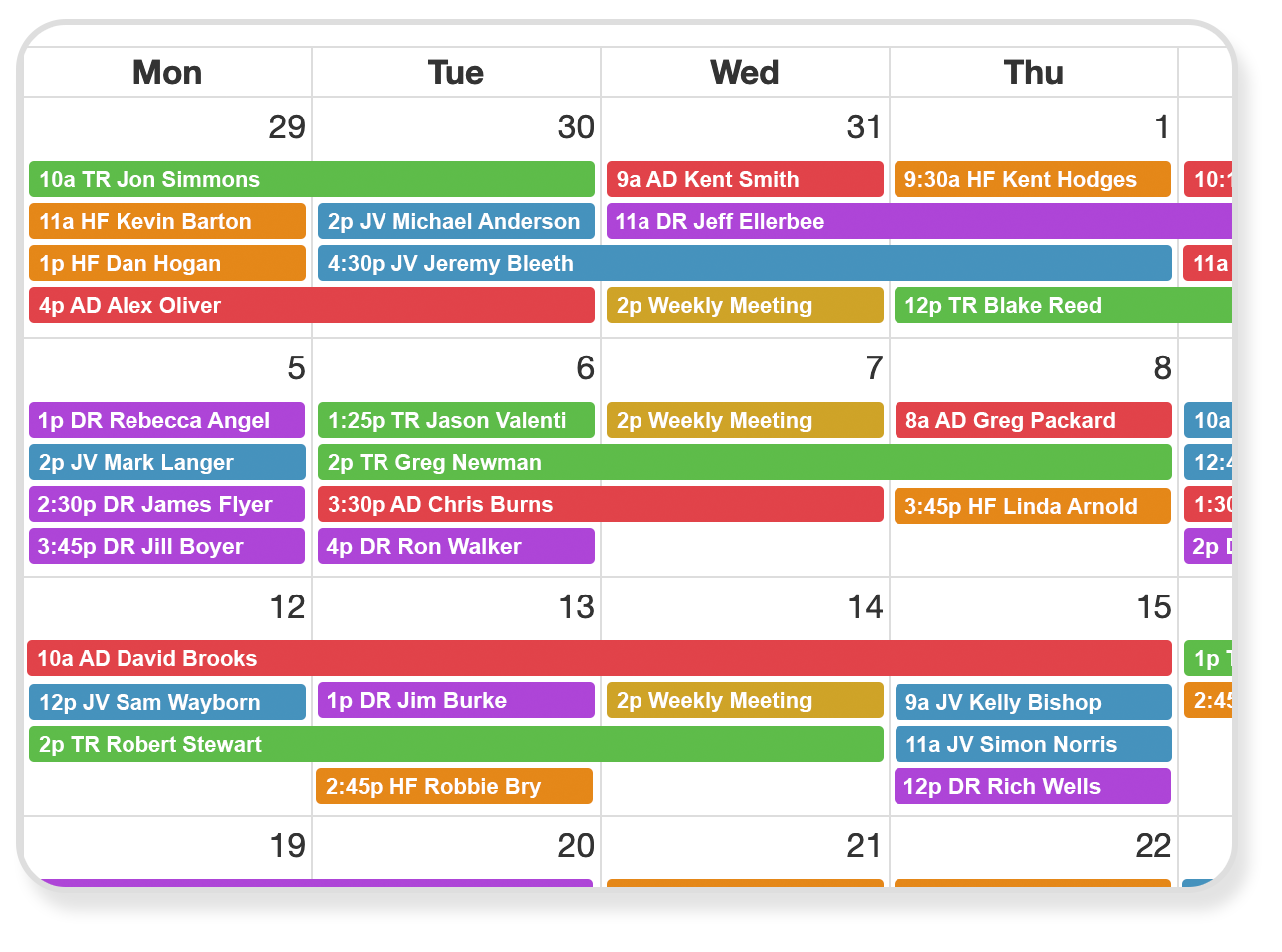 Team Collaboration
Bring your entire team with an easy to use web-portal where crews can view appointments, field estimators can build estimates, and accountants can send out invoices.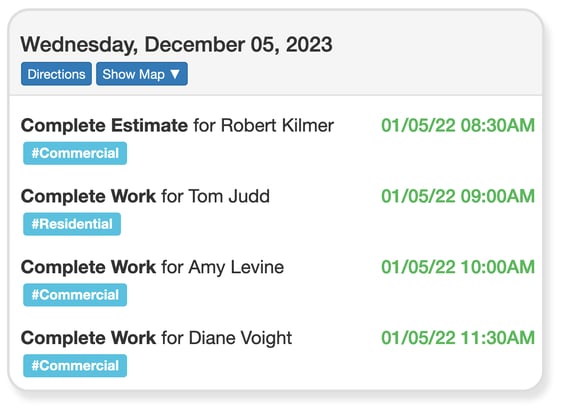 Financial Reports
View up to the minute reports and know exactly where every job stands. Advanced reporting gives greater depth with detailed job statistics. Easily export to QuickBooks or other accounting software that imports CSV files.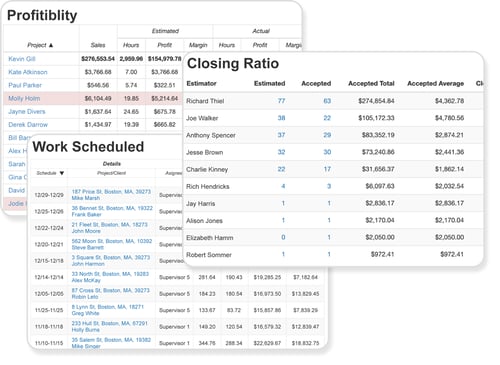 Cross Platform
Whether you're on site with a customer or back in the office, you always have complete access to all features. Estimate Rocket works on Mac, PC, iOS, Android, Blackberry and any other web-enabled device.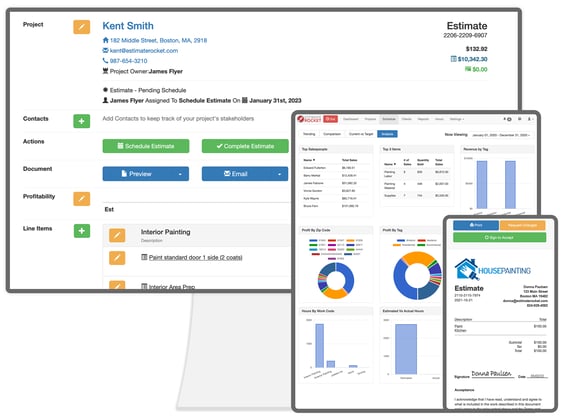 Trusted Hosting & Daily Backups
We don't take any chances when it comes to users security which is why Estimate Rocket uses Amazon. Their state-of-the-art data centers feature military grade security, alongside backup redundancies to protect against hardware failure. Every byte of your data is redundantly backed up off site on a daily basis to insure data integrity. The best part is it that the process is handled automatically so you never have to worry about losing data again.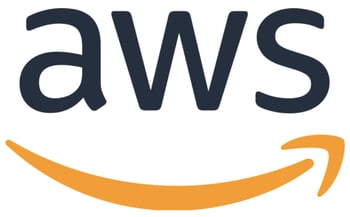 Unlimited Storage & Updates
Never run out of space. All users receive unlimited file and data storage for their accounts. Software is automatically updated with new features and performance enhancements in order to provide the best possible service for the entire life of your subscription.