In cyclical industries, like painting, concrete services, and window replacement, cash flow is an ongoing concern. Keeping your business solvent even when your jobs slow down is the primary way you can keep growing and earning no matter the season.
After working with many painting and other home service companies, Estimate Rocket has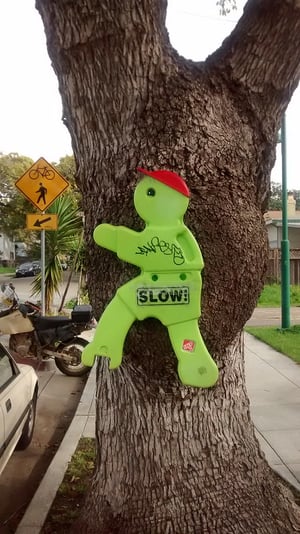 put together a quick list of ways that you can leverage your accounts receivable and payable to increase your liquidity and keep your business poised for success throughout the year without taking out potentially risky business loans.
Some small businesses have turned to cashflow loans to help make ends meet while business is slow. However, they aren't as enticing as they seem. Similar to payday loans, a cashflow loan is when a lender loans money to a business based on their previous and projected future revenue. While it would seem this would be a low risk way to get a quick influx of cash, any delay in making payments will incur massive interest payments and with so much economic uncertainty it might be harder to hit their pay schedule. The best way to maintain solvency is to steady your own cash flow.
First, make sure all of your accounting is accurate and up-to-date for the year. You have to work with the best information that you have in order to implement any of these tactics.
1. Get paid faster.
It's important to finish and close out jobs in a timely manner. This includes getting paid by your clients quickly. The best way to manage this is by adopting a system that can not only keep track of paid invoices, but can also provide your clients with reminders regarding invoices that might still be unpaid, while also tracking clients who might habitually pay late and who you might want to get a larger deposit from in the future.
There are a few other tactics related to getting paid that can also work:
Offer clients a courtesy discount if they pay within a certain timeframe or before their due date. Most invoices are due within 30 days or receipt. However, you can incentivize your clients to pay faster by offering them a 10% discount if they pay faster.
2. For larger projects, consider billing in installments.
This is a huge benefit when you're working on larger projects that might require an ongoing purchase of materials or additional staff to complete. Plus, if the project is interrupted by weather or some other event, you will at least have recouped some of the cost until you can resume.
3. Pay careful attention to your operating costs.
Obviously, a key factor to keeping your business solvent is by watching your overhead and keeping costs within reason. This is especially important to evaluate as you head into the off-season. One place to pay close attention is materials/inventory. Carefully consider your purchase of large amounts of materials that might end up sitting for months until your business picks up again. Such an expenditure might not be the wisest use of your money.
Another area to watch is your ongoing costs like office space. If you don't need office space during your slow period, consider negotiating a lease with shorter terms, or foregoing office space all together for a virtual environment. We've learned many lessons from COVID, but perhaps the most important has been how feasible remote workplaces are.
4. Diversify your product offerings.
This is one area that will take more time and careful planning, but could lead to a stronger business for years to come. Look for opportunities in your field that can be performed during the off-season and weigh the feasibility of incorporating them into your business model. Reach out to customers who might be looking for a little interior refresh for upcoming holiday celebrations or offer to set up holiday lighting and yard displays. You can also offer to help customers prep their plants or pools for the winter weather or work on weatherproofing windows and doors to increase customer's heating efficiency during the long, cold nights.
Estimate Rocket has worked closely with our clients to implement features like these. We work everyday with customers like you to leverage your business' strength to keep you thriving no matter the season.